Microsoft Exchange Server is very valuable asset as it stores confidential information of employees and company like mailing contacts, business communication messages, financial records and employee data. Thus, it is very much crucial for the company and its employees to keep the data in safe hands and easily & globally accessible. Of course Exchange Server 2010 is several times better than previous version of Exchange; but still users are migrating to Exchange 2013 for more advanced features and more frequently updates & roll outs.
So we've listed below the reasons why migration from Exchange 2010 to 2013 is getting popular over the years and how easily you can migrate to Exchange 2013 without using any manual method.
Migration of mailboxes from one Exchange Server to another has been greatly evolved over a period of time. To protect and safeguard the data, companies are finding new ways to migrate from Exchange Server 2010 to 2013. The need to migrate has not only stuck to protect the data but also it is needed when an organization relocates its employees to a different area.
However, there are various reasons to migrate from Exchange 2010 to 2013. We're listed below few most common reasons-
The users can rely on moving to a less-expensive infrastructure.
Users will have better safety features in Exchange 2013.
Allows end users to share calendars internally.
You may consider a case of Exchange mailbox migration which may involve manually moving mailboxes and data to another server but we all know the manual or native methods cannot accomplish the desired results in the desired time as it is very lengthy. So we're moving ahead using a third party tool named Stellar Migrator for MS Exchange, which is specially designed to move mailboxes from one server to another server in most suitable and reliable way.
The software comes in-handy with an enhanced GUI that will seamlessly migrate mailboxes directly from one Exchange server to other.
You only need to create an impersonate profile on Exchange Server 2010 along with administrator profile (on Exchange Server 2013) of Recipient Exchange Server.
How to Set up Impersonation in MS Exchange 2010
How to Set up Impersonation in MS Exchange 2013
Morever, Stellar Exchange migrator tool also exports mailboxes from the one Exchange server to PST file so that you can easily import PST file later whenever it is required.
However, the best part of the Exchange migration tool is selective/specific mailbox migration rather than complete storage group.
And once the mailbox migration process is done; you can check the log report of the complete process. The log report helps you to understand the steps you have performed for migrating from Exchange 2010 to Exchange Server 2013.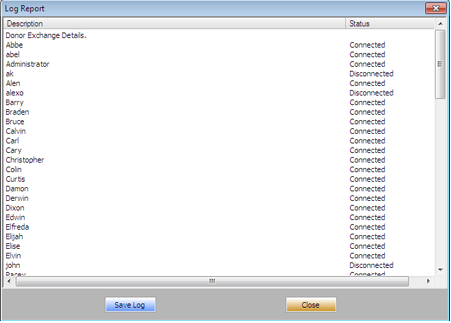 Below mentioned are some advanced features of the Exchange migration software that makes it a must have tool for all Exchange administrators:
Within lesser time, the tool will directly export all the listed mailboxes to Recipient MS Exchange server.
The option of customization is also available that lets the user to selectively export specific mailboxes instead of complete storage group.
The Exchange server mailboxes can be exported anywhere on the local system in PST format.
The listed mails can be saved in different types of formats like PDF, RTF, EML, HTML, and MSG.
A log report at the end of the process can be displayed that lets you analyze the whole migration process in the form of steps.
The wider compatibility of this tool is added feature that shows:
Please make a note that while using this migration tool, there should be NET Framework 4.0 or above installed in your system and while exporting Contacts and Tasks, Exchange Server 2010 (Service Pack 3 or above) must be installed.
You can download this migration tool by visiting the official download page: https://www.stellarservertools.com/recover-exchange-mailbox.php